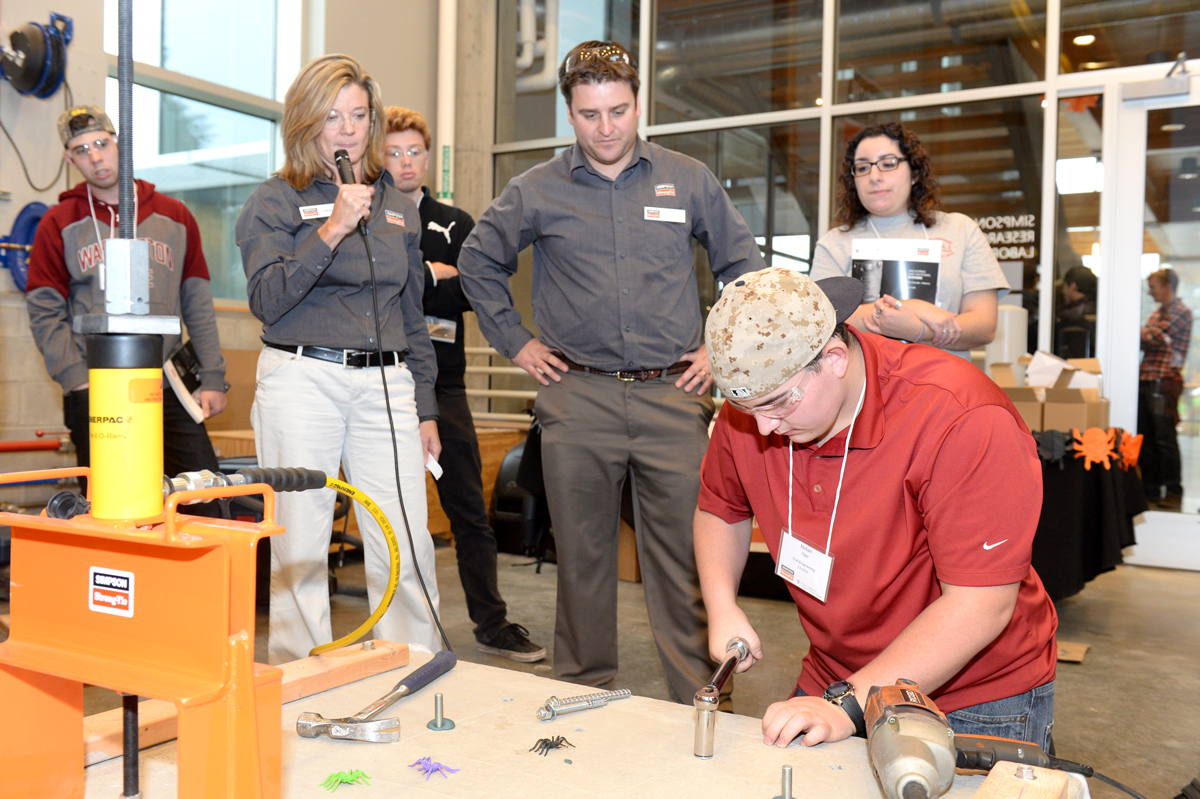 Education and training about building safer and stronger structures is an important part of the work we do at Simpson Strong-Tie. The company annually sponsors a variety of campaigns to help support those in our industry.
Building Safety Month
Since 2012, Simpson Strong-Tie has been a sponsor of Building Safety Month, a public awareness campaign offered by the International Code Council each year in May to help individuals, families and businesses understand what it takes to create and sustain safe and sustainable structures. The campaign reinforces the need for adoption of modern, model building codes, a strong and efficient system of code enforcement and a well-trained, professional workforce to maintain the system. For more information on Building Safety Month, visit iccsafe.org.
Seismic Resilience Initiative (SRI)
Simpson Strong-Tie sponsors efforts by the Seismic Resilience Initiative, a coalition of organizations including California Building Officials, the U.S. Resiliency Council, ICC, SEAOC and others, to build public awareness and support for legislation in California to help increase community resilience. As part of this effort, SRI is reaching out to state and federal government legislators to help communities reduce losses and recover more quickly after a natural hazard event. Legislation will focus on identifying buildings vulnerable to collapse in an earthquake, notifying owners of their potentially vulnerable building, uploading the list to a data repository managed by a state agency and informing the state as buildings are retrofitted or replaced.