Our employees dedicate hundreds of volunteer hours each year in their local communities.
Do What You Can Day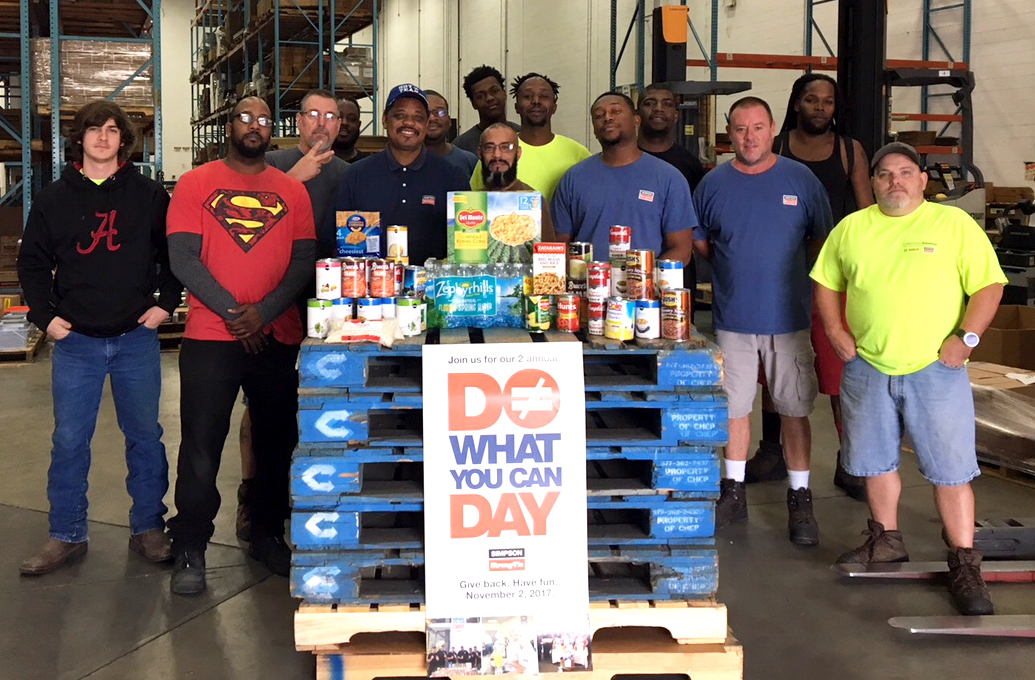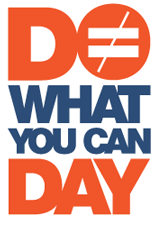 Do What You Can Day is held annually by our North American and AsiaPac branches. The event was inspired by Barc Simpson's Principle #8, from his Nine Principles of Business, "The company feels an obligation to the system and the country that spawned it, as well as to humanity in general." Barc said, "It is our responsibility to reach out, in whatever manner we can to support others... Look for small ways to give back every day. Help out your neighbor, make time for others, do what you can." The event gives employees the opportunity to remember our founder and commemorate and continue his philanthropic legacy.
Employees participate in a voluntary charitable giving activity as part of Do What You Can Day. In 2017, the company packed more than 60,000 meals, held 11 food drives and donated 15,000 lbs. of food for children and families in need. We will continue to expand this annual program to our other facilities.
---
Habitat for Humanity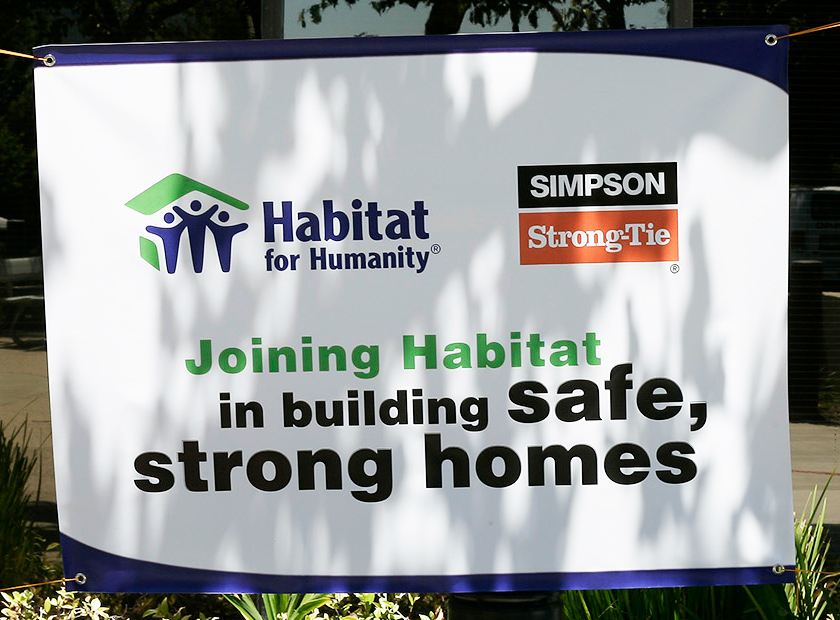 Simpson Strong-Tie employees, including CEO Karen Colonias, regularly participate in Habitat builds throughout the country.
Over 350 attendees to our International Sales Meeting in Tucson, AZ in 2017 participated in a Habitat build with the local Habitat Tucson affiliate. This was the largest Habitat build in our company's history. We raised walls, shingled roofs, landscaped, painted interiors and much more in a 13-house community. With all of the hard work, we were able to move up the construction schedule by two weeks!
Joining Habitat in Building Safe, Strong Homes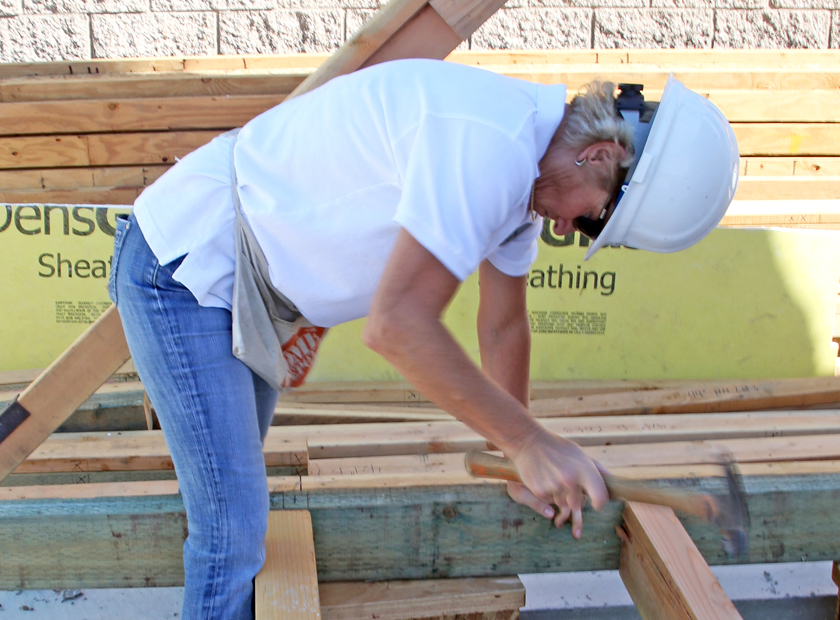 Simpson Strong-Tie has been a national sponsor of Habitat for Humanity International since 2007, donating over $4 million in cash, products, and volunteer hours to support Habitat houses across North America as well as international programs. Our employees have contributed hundreds of hours in building homes and training local Habitat affiliates along with joining the Jimmy and Rosalyn Carter Work Projects in the Gulf Coast, Haiti, the Bay Area, Canada, and more to repair and build homes affected by natural disasters. "Our employees are very proud to support Habitat and to work alongside people who truly want to build and live in safe, strong, affordable homes. Habitat provides a valuable service to our community and we are honored to be a part of it," said CEO Karen Colonias.
Habitat Strong
Simpson Strong-Tie is the lead sponsor of Habitat for Humanity's Habitat Strong program. Established in 2015, Habitat Strong is meant to help Habitat affiliates build more disaster-resilient homes using criteria established by IBHS (Insurance Institute for Business & Home Safety). The program is available to all Habitat organizations across the country, and is designed to be affordable while offering long-lasting benefits to Habitat homeowners.
Local Contributions
Employees organize projects throughout the year, giving their time and effort to participate in food, toy and clothing drives, marathons, charity runs and a variety of other projects that help their local communities.