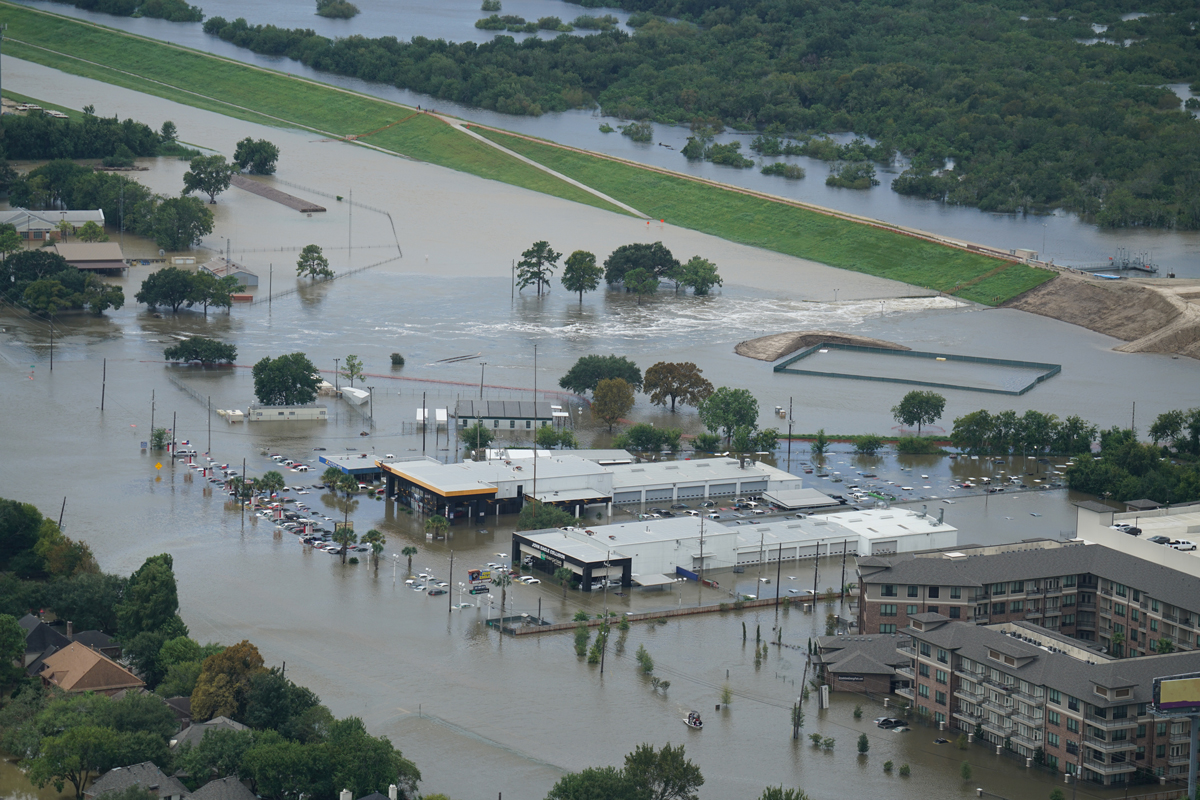 Earthquakes, tornadoes, hurricanes and other natural disasters affect many communities and people around the globe. Simpson Strong-Tie supports disaster relief and recovery efforts after these events. The company also matches employees' personal contributions to various disaster relief organizations, including the American Red Cross Disaster Relief Fund. Some of the major disasters we've helped assist in recovery include:
August 2017 – Hurricane Harvey hits the Gulf Coast of Texas. 30,000 people were displaced.
May 2016 – Major flooding in Houston, Texas and surrounding counties. Over 30 counties declares a State of Emergency.
April 2016 – A 7.8 earthquake in Ecuador killed at least 676 people and injured more than 16,500.
July 2015 – Severe flooding in central Texas resulted in more than 30 deaths.
April 2015 — A 7.8 earthquake and powerful aftershocks struck Nepal near Kathmandu, destroying half a million homes and killing more than 8,500 people.
May 2014 — Tornadoes and storms swept through the south and midwest United States.
August 2013 and 2014 — Powerful earthquakes in Yunnan Province, China.
November 2013 — The Philippines were hit by Typhoon Haiyan.
September 2013 — Colorado, USA suffered catastrophic flooding.
May 2013 — Tornadoes and severe storms struck Oklahoma, USA.
October 2012 — Hurricane Sandy devastated areas from the Caribbean to the northeastern U.S. and Canada.
March 2011 — Japan was hit by a 9.0 earthquake followed by a devastating tsunami causing meltdowns at nuclear power plants in the region.
December 2011 — Floods in Queensland, Australia, affected 70 towns and 200,000 people.
When damage occurs from a wind or seismic event in the U.S., some of our engineers are part of the safety assessment teams deployed to the area to assess the condition of affected structures and advise if structures are safe to inhabit. Our engineers also work in conjunction with groups like FEMA (Federal Emergency Management Agency) and FLASH® (Federal Alliance for Safe Homes), to evaluate the performance of design, construction methods and structural systems. This data is used to educate communities about ways to improve design and construction practices.