We support sustainable building practices such as those established by the U.S. Green Building Council's Leadership in Energy and Environmental Design (LEED) Green Building Rating System™, National Association of Home Builders (NAHB) Green, and local green building codes.
Green Building Systems
Many homes and buildings built today use green building technology. Simpson Strong-Tie supports green building systems that use engineered wood and insulated concrete forms. Engineered wood products, such as Laminated Structural Lumber (LSL), are made from strands of wood stripped from low-grade plantation trees and provide a sustainable alternative to solid sawn lumber. We offer a variety of connector products specifically for engineered wood applications.
Insulated concrete forms (ICF) create wall assemblies using foam insulation and poured concrete, resulting in significant energy savings. We have developed a ledger connector system specifically for the ICF industry. Many of our top of wall connectors developed for masonry applications also work well with the ICF system. In addition, several standard wood-to-wood connectors can be used for the interior framing in an ICF structure.
Advanced Framing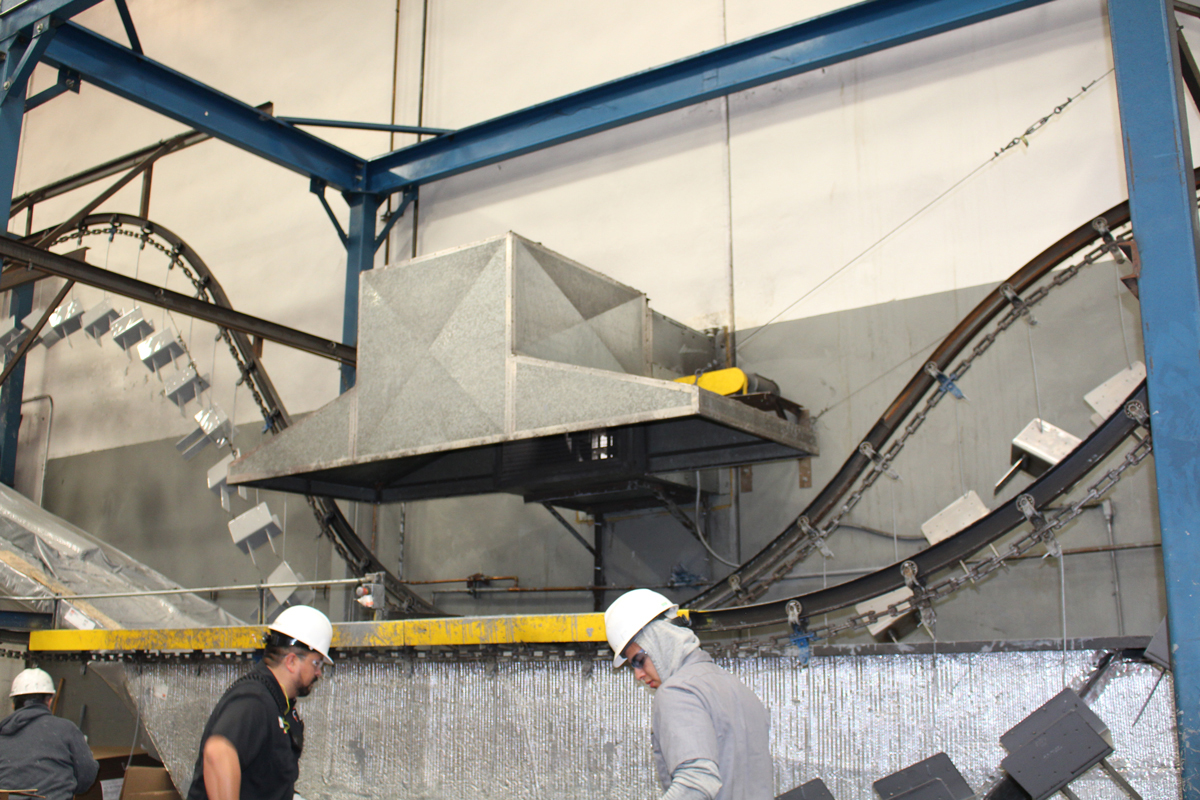 Advanced framing techniques are helping to reduce material usage and improve energy performance in wood-frame construction by eliminating non-structural wood from the building envelope and replacing it with insulation. Wood provides a "thermal bridge" or a path for conductive heat loss through the building frame. Our structural connectors can be used to reduce thermal bridging while maintaining structural performance.
Advanced framing techniques are supported by several green building programs, such as LEED, the U.S. government's ENERGY STAR program and the NAHB Model Green Homebuilding Guidelines.
Read more about how our products can earn credits under LEED® for New Construction and LEED® for Homes Rating Systems.
Use of Non-Toxic Materials
Connector products that require painting are processed using either water-based paints or powder coating. Powder paint has no volatile organic compounds (VOCs), poses no fire hazard and does not produce toxic fumes while drying. Water-based paint has a minimal amount of VOCs. Submerging our products in water-based paint rather than spraying eliminates risk of the paint being atomized into the air, further reducing the effect on air quality. We use non-toxic powder for powder-coated products, and filter and recirculate the water used in this process in powder-coated wash tanks. This eliminates wastewater entering groundwater. Both methods eliminate the volatile organic emissions associated with solvent-based paints.