"Steel is North America's most recycled material. More steel is recycled annually than paper, plastic, aluminum, and glass combined. This is because steel scrap is an essential raw material in making new steel."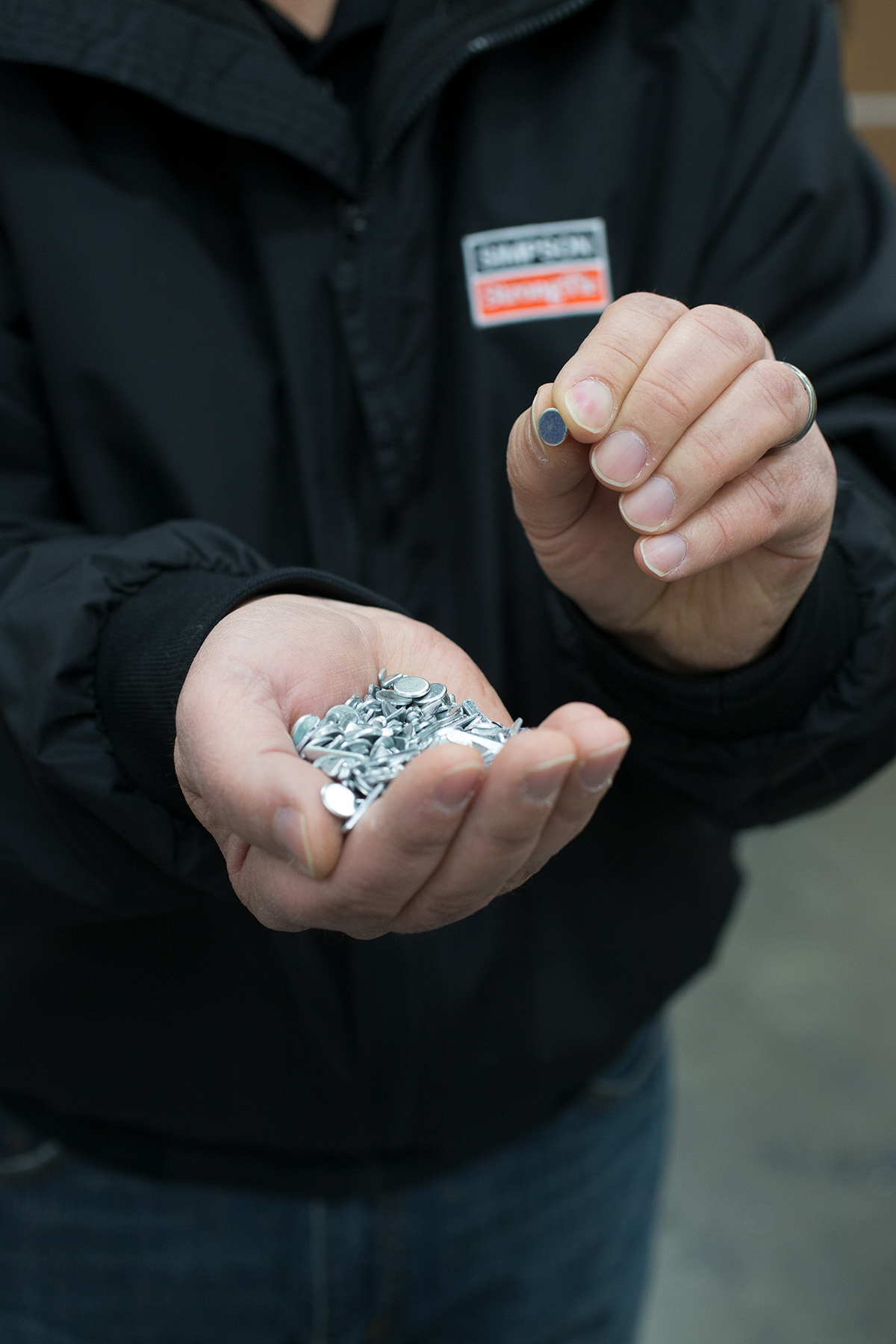 In 2017, Simpson Strong-Tie recycled more than 30 million pounds of scrap steel.
Simpson Strong-Tie evaluates two different steel recycling data points:
Before we manufacture: what percentage of mill-certified steel that we purchase is recycled?
Our connectors are produced from mill-certified steel. It is difficult to ascertain the exact amount of recycled content in our products. We rely on the information published by the steel industry.
After we manufacture: what amount of steel do we generate as waste, and send for recycling?
In addition to using recycled steel, our metal stamping production dies and factory tooling are designed to help minimize steel waste. We recycle the scrap steel resulting from our manufacturing process at all facilities around the world.
The Steel Recycling Institute logo is a registered trademark of the Steel Recycling Institute.