Simpson Strong-Tie follows a quality system that manages defined procedures to ensure consistent product quality. Since 1996, our quality system has been registered under ISO 9001, an internationally recognized set of quality assurance standards. We believe that ISO registration is a valuable tool for maintaining our high quality standards. We integrate all of our new business locations into our quality system and most achieve ISO 9001 registration.

ISO 9001-2008
Simpson Strong-Tie is an ISO 9001-2008 registered company. ISO 9001-2008 is an internationally recognized quality assurance system which lets our domestic and international customers know that they can count on the consistent quality of our products and services.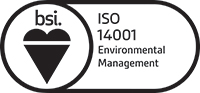 ISO 14001
Our French (St. Gemme la Plaine) and UK facilities are ISO 14001 certified. This standard states the requirements for an environmental management system, and applies to the environmental aspects over which our company has control and can be expected to have an influence.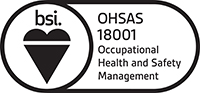 OHSAS 18001
Our Tamworth, UK facility is OHSAS 18001 certified. This certification reflects an internationally applied British Standard for occupational health and safety management systems.
To learn more about these certifications and organizations, please visit ISO.org, ICCSafe.org and OHSAS.org.

In addition, we have six testing laboratories accredited to ISO/IEC 17025:2005, an internationally accepted standard that provides requirements for the competence of testing and calibration in laboratories.

Next: Learn about programs for Environmental Health & Safety »